White gold.
IDM provide support to the Sennereiverband Südtirol/Federazione Latterie Alto Adige - the South Tyrol Dairy Federation - in marketing milk and dairy products from South Tyrol.
South Tyrolean milk is produced by around 4,500 small-scale farms which guarantee sustainable farming practices and a production chain which is completely free of GMOs. Within 24 hours of milking, the fresh milk is transformed into butter, cheese, mozzarella, yoghurt and other products; Hay milk, made to age-old methods, is also produced in South Tyrol. The entire dairy sector bears the Quality South Tyrol seal of quality, while Stilfser/Stelvio cheese is the only product to feature EU PDO – Protected Designation of Origin – labelling.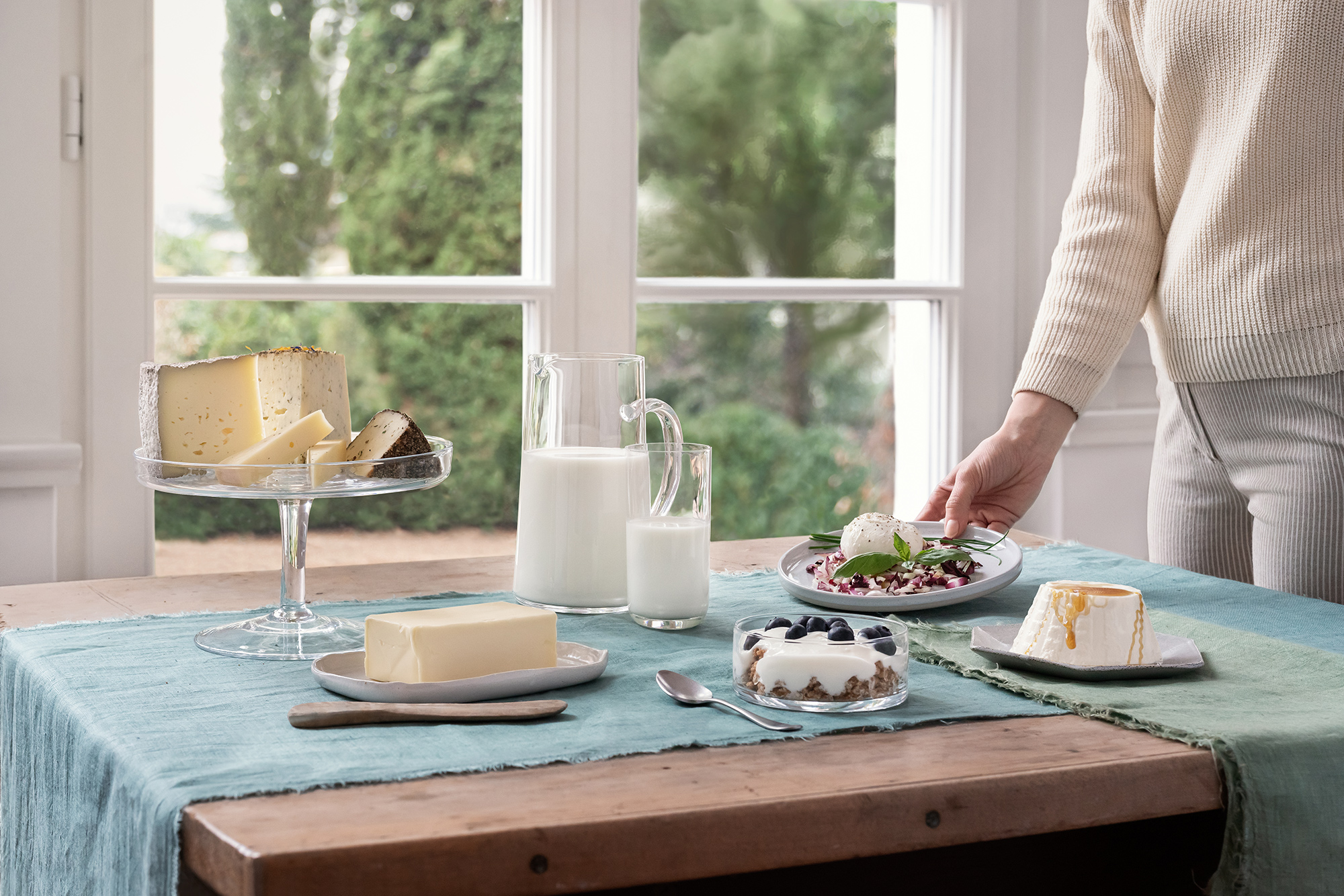 From cow to cup.
Promotional initiatives for South Tyrolean milk are targeted primarily towards local consumers; one such well-established event is the Milk Festival, held every year in the Val Sarentino/Sarntal Valley.
Our collective marketing initiatives in Italy, Germany, the Netherlands, Sweden and the United States includes the promotion of Quality South Tyrol cheeses and yoghurts, together with Stilfser/Stelvio PDO cheese. IDM showcases the excellent quality of South Tyrolean milk and positions South Tyrol as the homeland of hay milk and hay-milk dairy products.