Quality at first sight.
IDM implements marketing initiatives for products bearing the Quality South Tyrol logo.
The Quality South Tyrol brand logo is a mark of quality standards which are significantly higher than legislation stipulates, and the right to use it is granted only to certain agri-food products which are from South Tyrol and fulfil the rigid specification criteria. Quality South Tyrol is, therefore, a reliable indicator of high-quality food and local origin.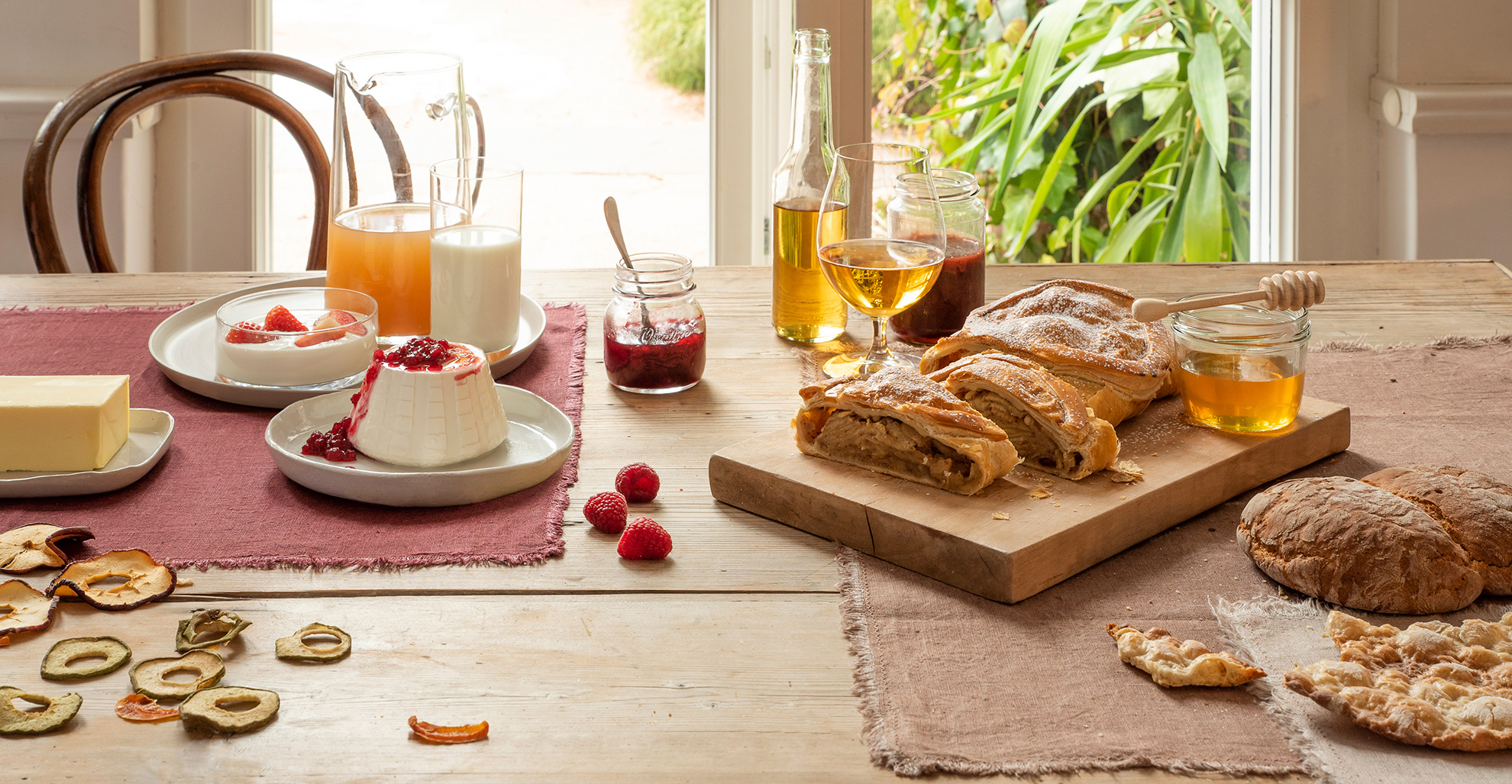 Above average quality
The "Quality South Tyrol" logo is currently used by ten product categories:
Bread and baked goods
Grappa
Vegetables (potatoes, cauliflower, asparagus, radish, iceberg lettuce, cabbage, sauerkraut, red cabbage, beetroot)
Small fruits (strawberries, raspberries) and stone fruits (cherries, apricots)
Fruit-based products (apple juice, fruit vinegar, fresh sliced apples, dried fruit, jams, fruit spreads, apple cider)
Honey
Herbs and spices
Meat (beef, pork)
Free-range eggs
Beer
A strong brand
IDM promotes products bearing the quality seal primarily in South Tyrol, while certain product categories – such as apple juice, fruit spreads and bread – are included in our collective marketing initiatives in Italy and Germany.
Onn a local level, marketing campaigns are directed primarily towards the local populace, with a number of specific marketing initiatives - such as festivals themed around single products - also oriented towards guests. Sales promotions, on the other hand, are targeted towards the retail, hotel and catering sectors and the professional representatives thereof. A further target group is that of catering colleges and schools in general.