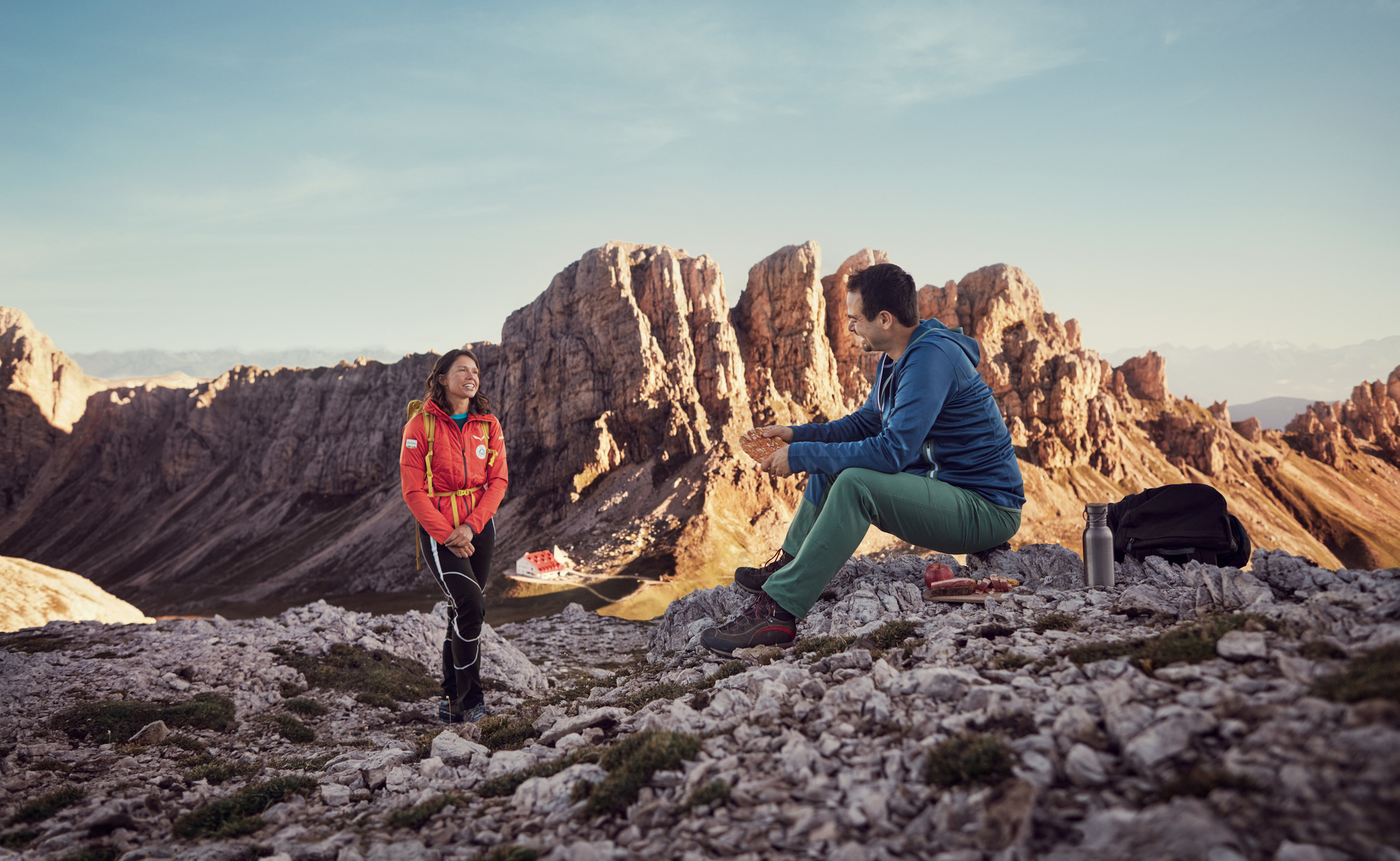 All inclusive.
The 2020 brand campaign was the first campaign to present the South Tyrol brand in its entirety. It was run for a second time in 2021.
In autumn 2020, IDM launched the first ever brand campaign showcasing South Tyrol in its entirety, as an economic hub with its specialised skillset and sectors of excellence. The campaign was run for a second time in 2021 at international level to position South Tyrol as a distinctive tourist destination, as area of origin for quality agri-food products and a hub of highly innovative industry and artisanship. The campaign was launched in Italy and in the main German-speaking markets; the core element of the campaign was a TV advert, which was also run in the most important print and online media. Targeted research conducted in December 2020 has already demonstrated that all sectors have benefitted from this investment.
A winning team...
After the success of 2020, the campaign was replicated in 2021 to reactive the slow-release effect amongst potential guests and clientele, and to boost brand awareness and sympathy. Since September South Tyrol has, therefore, been a presence in the main target markets of Italy and Germany on a variety of media channels, including television.