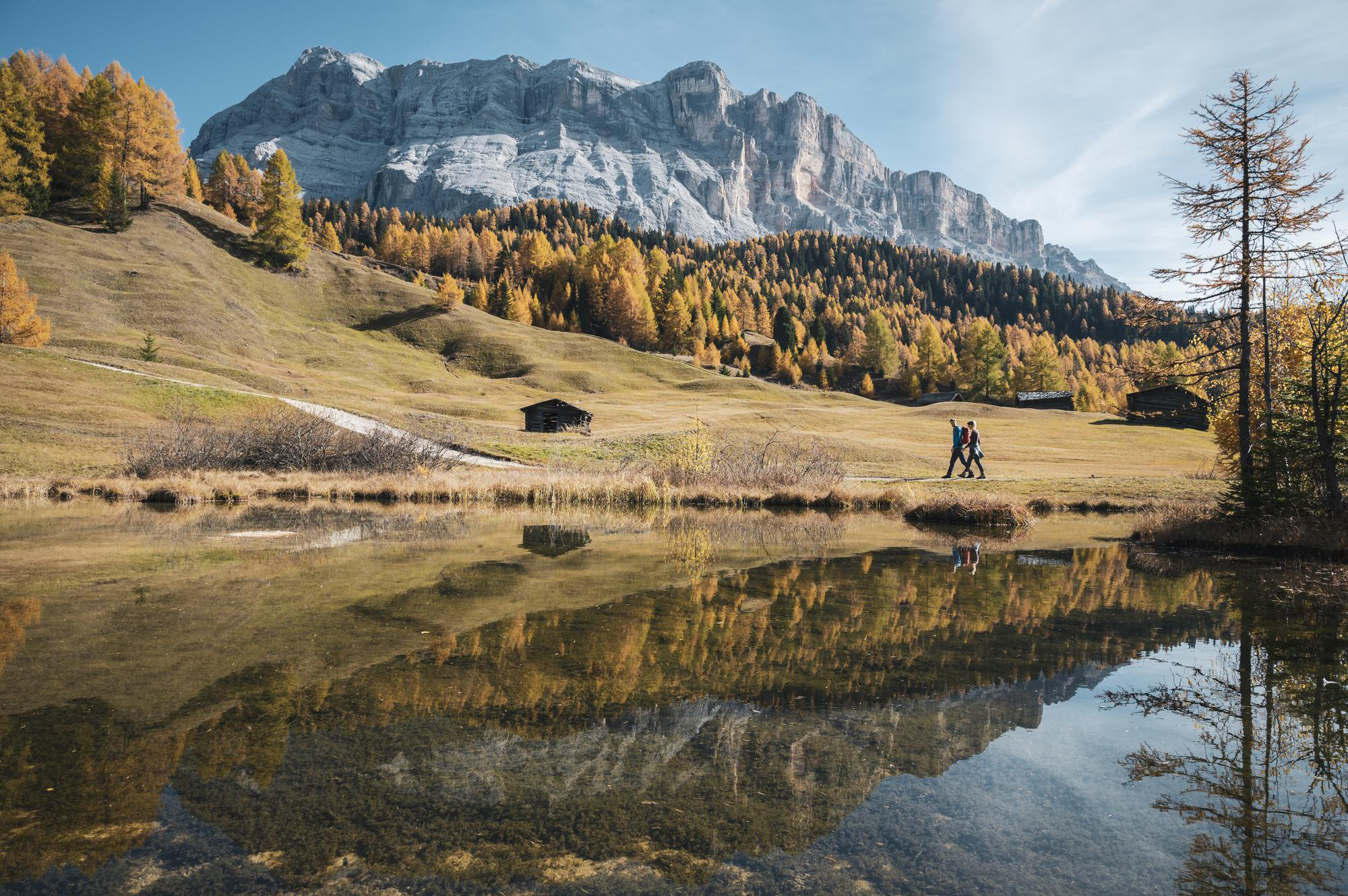 Yearning for South Tyrol.
The autumn campaign aimed to encourage potential guests to take a a last-minute holiday in South Tyrol.
The autumn 2021 advertising campaign was primarily conducted on digital channels in the main bordering markets, accompanied by a brand campaign run on major communication channels, including TV. The aim of the campaign was to encourage people who still had not planned a holiday to come to South Tyrol, particularly those guests who had already been to South Tyrol and/or had shown in interest in spending a holiday in the Alps.
Alps or Mediterranean? Both is best!
The autumn campaign launched in mid-August was based primarily on the mountains, with a central focus on hiking, other outdoor activities and cuisine and, particularly in Italy, the wellness theme. From the beginning of September until October, the focus switched to the Mediterranean facets of South Tyrol, with a continued reference to the culinary and cultural experiences and outdoor activities in a pleasant, mild climate.